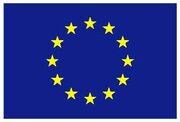 The
European Union
is a political organization consisting of 27 European states including the
United Kingdom
,
France
and
Germany
, the European Union declared war on the
Russian Federation
when
Al-Qaeda
and the
Nazi Cult
disguised as Russian and Ukrainian soldiers attacked Poland, starting
World War III

In the Campaign mode, the European Union is not entirely at war, only a number of different nations, primarily the UK, France, Germany, Belgium, Denmark and Turkey, the other nations are not involved for multiple reasons, either voted against war or invaded by the Russians, it is unkown.
Ad blocker interference detected!
Wikia is a free-to-use site that makes money from advertising. We have a modified experience for viewers using ad blockers

Wikia is not accessible if you've made further modifications. Remove the custom ad blocker rule(s) and the page will load as expected.